ANNA ZASSIMOVA
"Thoroughly exquisite!" - FAZ. "An outstanding Chopin interpreter" - Die Welt. "She plays Chopin as if it were dipped in blood… Zassimova's name will soon be mentioned in the same breath as Cortot, Rosenthal, Friedman, Rubinstein and Arrau" – Fanfare
"Thoroughly exquisite" – Frankfurter Allgemeine Zeitung
"Her technical ability is stupendous" – Wolfgang Rihm
Anna Zassimova is a pianist of a kind rarely still found, the sort you'd imagine in the pages of a 19th century novel. Her playing bleeds with passionate intensity, all softness and fury, coupled with an unparalleled knowledge and sympathetic understanding of the works she plays. There's nothing showy about it, though it's riveting, and all the emotion – and my god there is plenty – is of the sort that can only be lived, and cannot be faked.
Zassimova is a product of – perhaps the last generation of – the Great Russian School founded by Heinrich Neuhaus: Bayerische Rundfunk were the first of many to compare her playing to that of Richter and Gilels. The comparison is an apt one.
She trained at the world-renowned Gnessin School in Moscow from age six. While studying her first degree (in piano, at Gnessin Academy, taught by Vladimir Tropp), she experienced the traumas of the collapse of the Soviet Union first hand and full-on, an experience she credits with causing her to "commit" to her art as the only stable point in what was, for her, a time of great instability. Her education, she explains, trained pianists' hands and minds, almost from birth; it was at this time that piano became her soul. Personal circumstances led her to leave Russia for Germany during this period. She received a DAAD Fellowship to do so, and duly studied at the Karlsruhe Music University (under Michael Uhde und Markus Stange) where she now teaches.
"Bold and romantic, but also clear and precise" – Classical CD reviews, UK.
"The lines of her music have elegance but also clearly defined shape – declamations rather than sentimentality" (Klavier.de).
Over the course of the last decade, she has entranced audiences at a plethora of festivals and major concert halls, both with her solo recitals and her concerti. Her solo CD recordings, featuring Romantic and contemporary works, and released on Antes, have drawn unchecked praise from every quarter. These recordings have focussed on Chopin, her great 'non-Russian' love, Brahms and fin-de-siecle Russian composers. In June 2018 Hänßler Classic published Sonata Reminiscenza, Zassimova's latest exploration of Russian piano music, containing works by Medtner, Scriabin, Catoire, Wyshenegradsky and others; her recent concerts, including a solo recital at the Hamburg Elbphilharmonie, have focussed on this repertoire.
Zassimova is unusual among performers of her calibre for the breadth of her artistic education, and has taken additional degrees in musicology (where her monograph on Georgy Catoire is singularly responsible for renewed interest in the early 20th century composer) and history of art. She has worked with numerous galleries and events to create programmes pairing paintings and piano works, and entrancing audiences with her discourses on the former and performances of the latter. She is also herself an avid painter, with numerous collectors of her miniaturist images of the Russia she remembers,
But it is the piano, truly an extension of Zassimova's soul, at which all these disparate passions, tempests and deep thoughts come together. And how they do! There are many great piano performers in our time. Zassimova is a true Artist.
– Adam Donen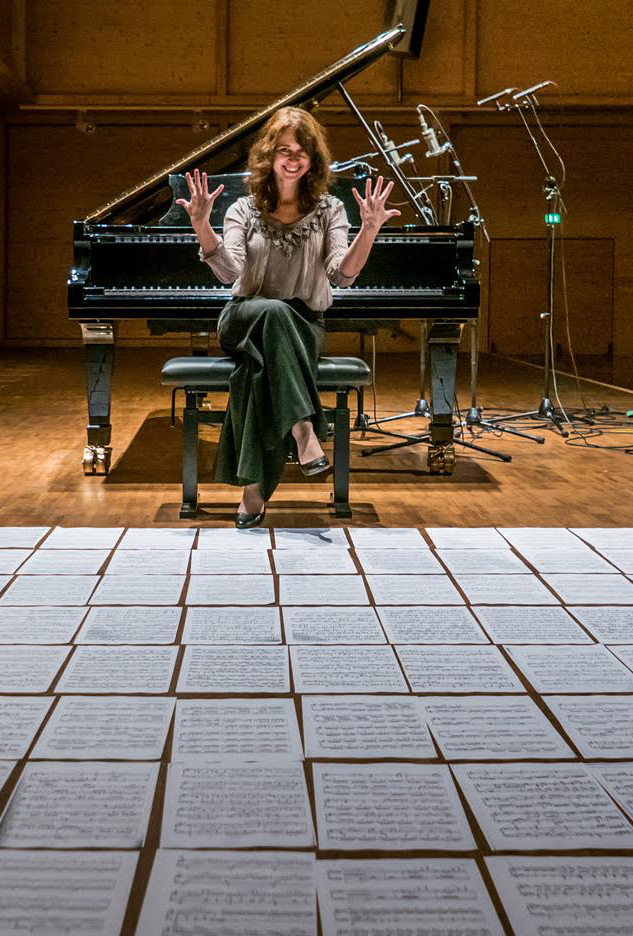 On Bayerische Rundfunk, Michael Schmidt recommends Zassimova's new album and plays music from it.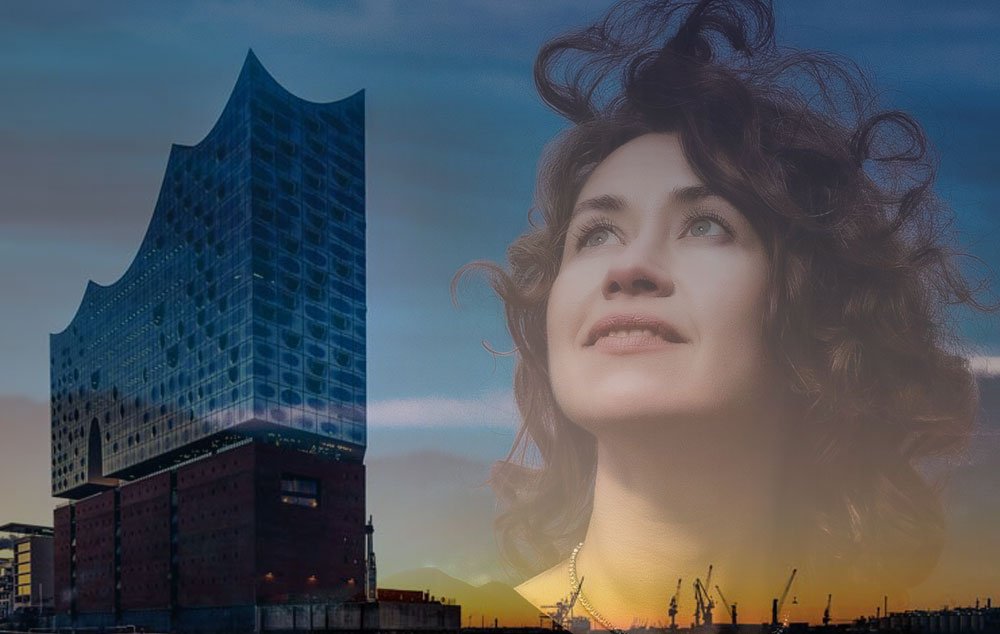 Anna Zassimova will perform a programme of fin-de-siecle Russian music, featuring works from her new album, Sonata Reminicenza, on 17 September 2018.
Anna Zassimova's new CD, Sonata Reminiscenza, has been released by Hänssler Classic. A deep and moving exploration of lesser known early 20th century Russian composers, it will be accompanied by numerous live performances, including a solo performance at the Hamburg Elbphiloharmonie.
Zassimova and Kwartet Śląski present Tanejew's Piano Quintet op. 30 g-minor.  The concert, performed with Silesian String Quartet will take place on 9 June as part of the Polish National Radio Symphony Orchestra Katowice's "The Colours of Russia" festival. Zassimova has previously recorded this piece for SWR; an album of the performance was released on cpo.
Zassimova x Karlsruhe Kunsthalle
Zassimova will continue her long-standing relationship with the Karlsruhe Kunsthalle, delivering a brief performance at the opening of the Cezanne / Metamorphosen exhibition on Thursday 27 October. She is also to curate 4 concerts tied to the exhibition, in collaboration with the Music University Karlsruhe, which will be performed at the gallery during the Winter season.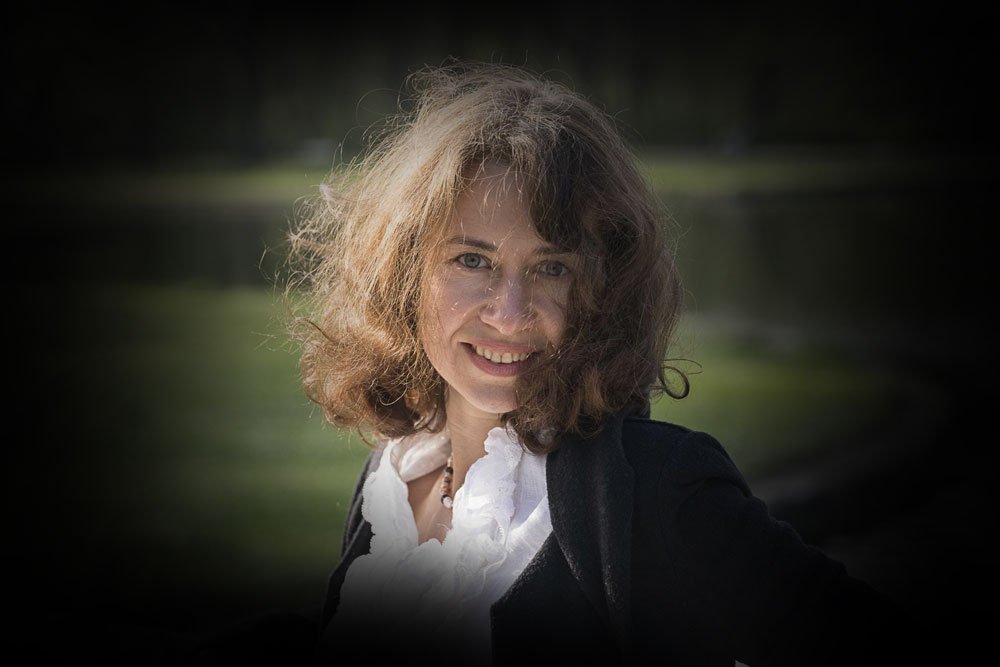 In a 2 hour special, Zassimova's debut concert at Klavierfestival Ruhr was broadcast in full on Germany's largest national radio station, accompanied by an interview.
Zassimova makes her Ruhr Piano Festival debut on 21 May at Martinslift. After performing works by Chopin, Schumann and Medtner (featured on her forthcoming Sonata Reminiscenza), the second half of the programme will see her perform entirely South American compositions, in keeping with the Festival's theme.

Booking is open and tickets are selling fast.
Zassimova premieres Rachmaninoff 2nd Concerto
Zassimova returns to the Heilbronn Symphony Orchestra under the baton of Peter Braschkat to perform Rachmaninoff's Second Concerto. Following the premiere at the Russian Soul event in Heilbronn on 26 March, Zassimova and the orchestra have subsequent concerts at the Pasqua Musicale Arcense 45. Festival in Arco in Italy
Zassimova talks with journalist Georg Waßmuth about her background in Russia and experiences of living and performing in Germany. She discusses the influence of her studies in History of Art on her musical thinking and performance.

She performs works from Chopin, Catoire and Scriabin.

Loading Videos...
Anna Zassimova recordings
Assorted live and recorded works2003 - 2016
Medtner - Sonata Tragica
(composed by Nikolai Medtner. Recording taken from the album Vergessene Weisen)
Chopin - Polonaise - Fantaisie - Op.-61 - As-Dur
(Recording from the album Chopin - Late Works)
Luigi Nono - Sofferte onde Serene (1976) for piano and tape
(Karlsruhe, live, 2005 - sound recording by Thomas Troge)
Tanejew - Kammermusik
(BR-KLASSIK, CD-Tipp 10.10.2014)
Georges Catoire - Sonate-Poeme op. 20
(with Laurent Albrecht Breuninger, violin. Live, 2005)
Olivier Messiaen - Oiseaux exotiques pour piano solo et petit orchestre
(Live, Neustadt 2008. Ensemble Messiaen, Leitung: Michael Wendeberg)
Alwyn Tomas Westbrooke - Patupaiarehe for Piano Solo
(Live, 2010)
Johannes Motschmann, Komposition I für Klavier (2003)
(Live, 2003)
Sonata Reminiscenza
"Anna Zassimova successfully combines formidable technical abilities with poetic feeling in this program of rarely performed Russian piano pieces." – Remy Franck, Pizzicato, Luxembourg
"Anna Zassimova  posséde cette technique d'acier propre à l'école russe de piano mais aussi un toucher lumineux et subtil dans la lignée de Richter et Gilles"  – Arts, lettres et sciences, France. Octobre 2018, Nr. 738.
"Mitreisende Interpretation" – Bayrische Rundfunk, September 2018
"technique exemplaire, son jeu clair, précis, préférant l'émotion au pathos" – Musicologie, France. 16. Octobre 2018.
"Exceptionnel" – L'education musicale, Paris. Octobre 2018
Catoire - Works for Voice and Piano
"Anna Zassimova has dedicated herself with passion and perseverance to this composer as a musicologist as well as a pianist. Her knowledge, art and love are audible. Yana Ivanilova, who has already recorded with Boris Berezovsky a beautiful record with songs by Nikolai Medtner, once again appears as master of the genre. Once again, this fine recording demonstrates the level of reflection and creative power Russian music reached just before the Communist revolution – at a rapid pace and extreme compression – and how closely it touches Western Europe." – Frankfurter Allgemeine Zeitung
Chopin - The Erard Recordings
"Chopin played on his favourite piano by a pianist who provides an empathy that is both convincing for the music of the composer and for the quality of the historical instrument." – Bayerische Rundfunk
"The recording stands out from the multitude of comparable recordings due mainly to the nuanced contrasts of the pianist Anna Zassimova, who once again proves her excellence." – Klavier.de
Vergessene Weisen (Forgotten Ways)
"Anna Zassimova is deeply enmeshed in the complex expressive worlds of these Russian piano works. The highly virtuosic, and at the same time expressive, performance of the native Moscovite is unmistakably from the Russian Piano School." – Bayerische Rundfunk
"Anna Zassimova masterfully unfolds these miniatures in their brittle intimacy, with great understanding." – FonoForum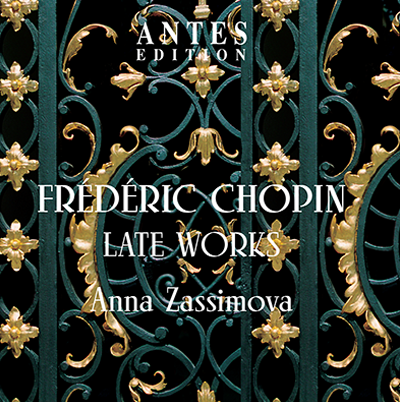 Chopin - Late Works
"Every pianist plays Chopin at one time or the other as a rite of passage, but few have illuminated his sensibility as well as Richter, Lipatti, Rubinstein, Horowitz, Ashkenazy (especially in his earliest recordings) and most recently, Perahia and Kissin… Anna Zassimova is all about flow… a new force to be reckoned with. You'll hear her gift instantly. She plays with a velvety, cushioned sound punctuated by crisp attacks in the main line, creating a dreamlike ambiance. " – American Record Guide
Catoire - Works for Violin and Piano
"They do not just touch Catoire's music with their fingertips, but also solve the works' many expressive demands. It is a great posthumous fortune for the composer that he has found such a convincing advocate as Zassimova. Her comprehensive playing elicits the full range of fragile, delicate, stormy and pressing moods from the piano." – Klassik.com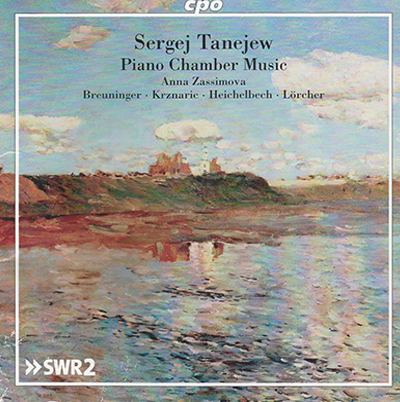 Tanejew - Piano Chamber Music
"Zassimova and her colleagues give as good a performance as you could wish, bold and Romantic, but also clear and precise. By a whisker then, this recording gets the top recommendation, even if Pletnev is relegated to second place with much reluctance. If you don't countenance even the suspicion of Romantic excess, buy the Pletnev in preference to this. But whatever you do, buy at least one of them." – Classical CD (UK)
Zassimova continues her project of repopularising lesser known Russian romantics with this superbly textured recording of Tanejew's Quintet.
Brahms - Declaration of Love
"A deeply intelligent interpretation vacillating between vicious passions and intimate contemplation." – Das Ensemble magazine
"Zassimova's seamless phrasing and delicate, yet substantive touch to the "golden" tone of the period Beckstein piano, is distinctive." – The Clarinet
Chopin - Mélodies polonaises op. 74
"Irresistable!" – L'Education Musicale
"Anna Zassimova, a passionate pianist of Chopin, has a touch that is capable of elucidating all the pleasure to be found in these melodies, and shows a flexibility of play indispensable to their interpretation… played with virtuoso content, the piano Érard, an instrument pampered by the composer himself, takes the place of a true confidant, to reveal the happiest feelings as to deliver the darkest emotions." – Res Musica

Anna Zassimova's academic work, beginning in 2000, and growing to her Doctorate, has been focussed on the popularisation and study of the Franco-Russian fin-de-siecle composer Georgy Catoire (Moscow 27 April 1861 – 21 May 1926).
Working with archives and libraries in Moscow and Berlin, and with the assistance of Catoire's heirs in Germany, Russia and France, she wrote the first comprehensive, systematised analysis of the composer and his life. This book Georges Catoire – seine Musik, sein Leben, seine Ausstrahlung (Studia slavica musicologica, 49. Ernst Kuhn, Berlin, 2011) has been referenced extensively in journals including SEER at Oxford University, Music & Letters UK, Die Tonkunst, das Orchester, Neue Musik Zeitung and many others.  She has also published texts on Catoire in German Tchaikovsky Society (2006) and editorials for Moscow State Pedagogical University (2001 and 2002). 
Zassimova has worked with Catoire's heirs to create recordings of all of the composer's piano works (including many hitherto unperformed). Notably, she initiated and performed in the only existing recording of Catoire's vocal works, "Poems for Voice and Piano" (with soprano Yana Ivanilova). Zassimova also recorded all Catoire's works for Violine and piano with Laurent Breuninger (cpo/SWR).
Catoire works appear on three of her album recordings (among them the first existing record of the piano poem op 34 C-Dur), and it has been observed that, "it is a great posthumous fortune for the composer that he has found such a convincing advocate as Zassimova." (Klassik.com)
Further solo piano works of Catoire appear on her album Sonata Reminiscenza.
The Catoire Music Initiative was founded in Hamburg in 2017.
Please use the contact form or use the addresses below.
Anna Zassimova: info@annazassimova.com
Management:
Apollo Artists / Dr. Klaus Ritzkowski
Bürgermeister-Smidt-Str. 20
28195 Bremen
Tel. +49 (0) 421 – 5650 3388
E-Mail: ritzkowski@apolloartists.net
http://www.apolloartists.net